News
06.11.11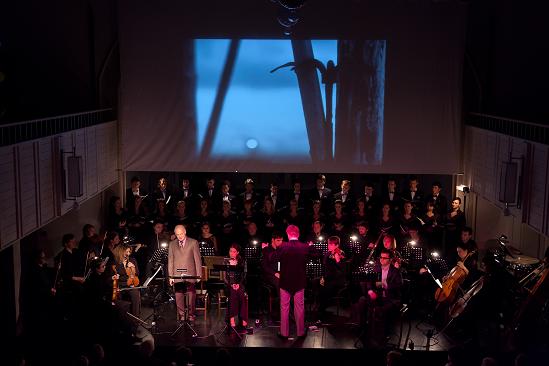 Partisan Requiem for narrator, soprano, baritone, mixed choir and chamber orchestra (2001) performed as the final concert of the Northern Flowers 2011 by Sergei Barkovsky, narrator, Ekaterina Goncharova, soprano, Anton Petryaev, baritone, Concert Choir of St. Petersburg State University of Culture and Arts, Chamber orchestra of the St. Petersburg Philharmonic Academic Symphony orchestra, Yuri Serov, conductor.
Requiem is dedicated to the partisans of Finnmark whose struggle against Nazism contributed to the liberation of their fatherland.
Bjarne Riesto, well known Norwegian photographer, demonstrated on a big screen archive photos from the Second World War time as well as his own works from Finnmark.