News
22.01.13
The Northern Flowers, jointly with the Vjatcheslav Ivanov Research Center in Rome, are producing concerts dedicated to the birthday of Vyacheslav Ivanov (February 16). The concerts will include presentation of a CD titled The Roman Sonnets (Sonetti Romani) and containing songs by Myaskovsky, Lourie, Shebalin, and Grechaninov to verses by Ivanov.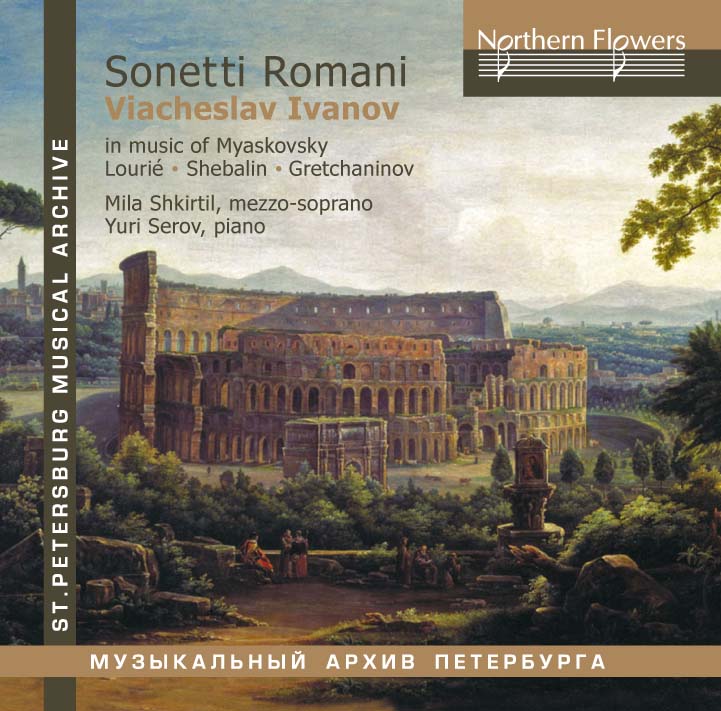 The concerts will be given in the F. M. Dostoyevsky Literary Memorial Museum in St. Petersburg on February 16 and in the Alexander Solzhenitsyn House of Russia Abroad in Moscow on February 18.
Milla Shkirtil (mezzo soprano) and Yuri Serov (piano) will appear in the concerts.
Vjatcheslav Ivanov Research Center in Rome: www.v-ivanov.it
F. M. Dostoyevsky Museum: www.md.spb.ru
House of Russia Abroad: www.bfrz.ru