Alexey Massarsky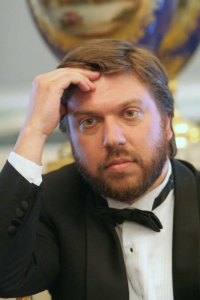 Alexey Massarsky, cello
He was born into a family of musicians, and graduated from Leningrad Conservatory in 1990 (in the class of Professor A. P. Nikitin.) As early as in his student years he won prizes of several prestigious international competitions (in Germany, Yugoslavia, and the Tchaikovsky Competition in Moscow.)
Since 1990, Alexey Massarsky has been teaching at St. Petersburg Conservatory, and actively concertizing with recitals and in ensembles in Russia and abroad.
In these years Alexey Massarsky, has appeared at dozens of the most prestigious venues of Europe, playing with prominent ensemble musicians (among which are M. Argerich, L. Isakadze, A. Rudin, and S. Stadler) and conductors, and with the Berliner Radio Orchestra, the Zuercher Opernhaus Orchestra, Lithuanian Chamber Orchestra, and leading orchestras of Russia. He has performed before audiences of most European countries, Japan, and Korea.
Alexey Massarsky feels equally easy with classical and present-day repertoires. He has recorded over 10 CDs with solo programs and with chamber ensembles. In 2004 Alexey Massarsky was awarded the title of Honored Artist of Russia.